Grape Cartage
We'll look after your investment.
Creaser Haulage and Bobcat are your reliable grape cartage this vintage. We will carry, safely and efficiently your grape harvest to its destination.
The Limestone Coast has a rich history of wine grape growing and is home to about 250 growers, nurturing more than 15,000 hectares of vines. We make it our priority to take extra care of your fruit whilst on its journey to becoming fine wine. We understand the importance of keeping your cargo safe and fresh. You've worked hard for your vintage; Dean Creaser will show extra care with cartage from vineyard to winery, guaranteed.
The Limestone Coast wine region of South Australia includes Coonawarra, Padthaway, Wrattonbully, Mt Benson, Robe and Mt Gambier as well as vineyards and cellar doors near Penola, Lucindale, Bool Lagoon and Bordertown. Creaser Haulage and Bobcat can service this whole area. We have the local knowledge to put your mind at ease; we know what we're doing!
Vintage is a critical step in winemaking. After the fruit is taken from the vines and transported to be crushed, it needs special care to minimise the risk of damage during transit. As you most probably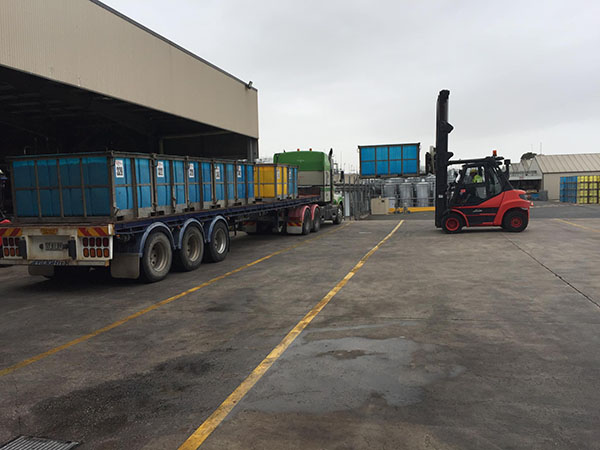 know, grapes are very susceptible to damage because of their thin skins. They must be handled carefully to retain fruit quality. Trusting a reliable form of grape cartage is therefore critical to the success and profitability of your harvest. Working on a vineyard is no easy task, the process is challenging and time consuming. The last thing you want is damaged grapes in the final process of all your hard work! We work closely with our grape growers in order to understand the perfect time for the grapes to be collected. This ensures we work with minimal delays, keeping the grapes fresh during transportation.
Creaser Haulage and Bobcat use a flat top trailer which is ideal for transporting bins. We're able to cart grapes into bins or in tippers, dependent on your preference. All trucks are accredited with the NVHAS, Mass & Maintenance schemes. With superior knowledge of the region there are no delays in getting your fruit safely from picking to its destination.
Talk to Dean at Creaser Haulage and Bobcat about your grape cartage needs prior to harvest.
Don't leave your booking until the last minute. Call Dean today on 0427 521 061 to get a competitive free quote. We look forward to hearing from you.