Bordertown Bulk Haulage Contractors
Harvest time in the Tatiara district is busy, with the region's economy centralling on agriculture and primary production, and Creaser Haulage and Bobcat is available for your bulk haulage requirements, providing a timely service at a critical time of the year.

The region is strategically placed midway between Melbourne and Adelaide and has a number of key freight routes, including the Dukes Highway, Riddoch Highway and Wimmera Highway which help Creaser Haulage and Bobcat get your crop to its destination in good time.
As well as bulk haulage grain cartage Creaser Haulage and Bobcat carries out grape cartage during vintage and have a flat top trailer for carting grapes, taking good care of your delicate fruit on its way to becoming fine wine.
All trucks are accredited with the NVHAS, Mass & Maintenance schemes.
Reliable and quality service is the backbone of our business and we pride ourselves on getting the job done when it comes to bulk haulage such as grain and grape cartage, sand and rubble supplies and bobcat and tipper hire.
Creaser Haulage and Bobcat comply with the Chain of Responsibility in the overall operation of heavy vehicles. Download Chain of Responsibility Brochure to better understand your responsibilities.
What the CoR means for Farmers?
Common questions for Farmers
What the CoR means for Loaders/Unloaders
Sand & rubble supplies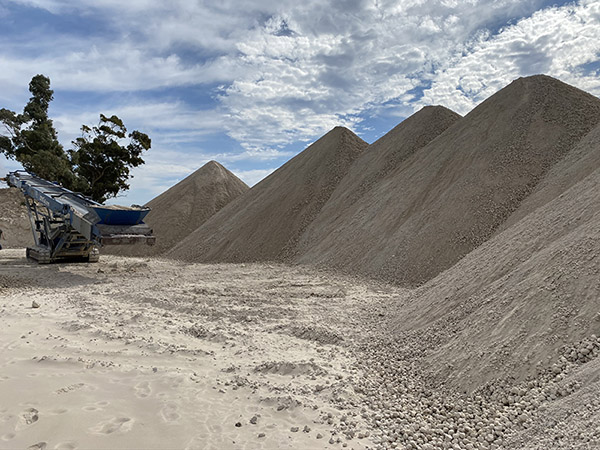 Contact Creaser Haulage and Bobcat about your sand and rubble supplies, as they also deliver landscape supplies and rubble for driveways as well as shed pads and house pads. Creaser Haulage and Bobcat have carted rubble for the Tatiara District Council for the past ten years for road construction.
Bobcat & Excavator hire
Consider hiring the bobcat or excavator for your next site clean-up, backyard tidy or levelling, landscaping working or rubbish removal. To complete their services in Bordertown, they have a bobcat and excavator available to hire with operator, together with a small tip truck and also offer laser levelling and posthole digging.