Rubble Supply
We offer a fantastic service to our local farmers. Creaser Haulage provide sand and rubble throughout the Bordertown area. We can deliver to your farm direct from the quarry, or it can be picked up directly from the pit. If you provide your own truck, you will be inducted at the pit and you're more than welcome to load the rubble yourself. This is of course if you have a loader licence.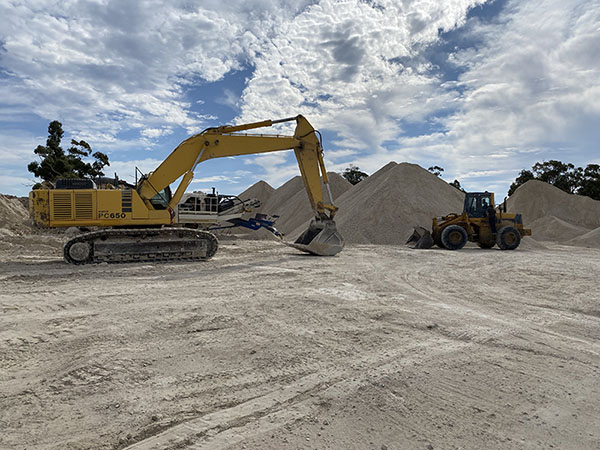 We also supply filling sand which is used for filling in trenches. A lot of our customers also purchase sand for horse arenas.
Limestone rubble is used for driveways, shed pads, house pads, tank pads and sheep and cattle yards. Rubble can be supplied, delivered and the site prepared and levelled using our bobcats and laser levelling equipment.
All tip trucks are accredited with the NVHAS, Mass & Maintenance schemes.
Creaser Haulage and Bobcat's experienced operators have the ability to compete each job with quality and efficiency. The end result will meet, if not, exceed your expectations.
Creaser Haulage & Bobcat have served the Bordertown and Tatiara community in the Limestone Coast for more than 19 years and bring a high level of knowledge for the best material to assist you in your project.
Contact Dean today on 0427 521 061 for a free no obligation quote for rubble and sand supply for any job.